Latest posts
---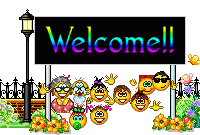 Hi ! you have successfully registered with us here @Awardnaija.com.
Thanks for registering.
you are now a full member of this beautiful site but make sure you will always come online to avoid your account been blocked by the
"Admin"
.we deserved all right to block or delete any user account who acts against our rules
[email protected]
Please Note!:
some users are always trying to cheat others out of credit card or any other valuable thing,be sure of who you share your personal information with.
your user name is :
Disclaimer: Please Note that: No copyright infringement is intended nor implied Music/Videos, and other piece of writings are the opinions of the writers only and do not represent the opinions of our site (awardnaija.com). To discuss this disclaimer or the removal of your materials of which you hold copyright please contact us.